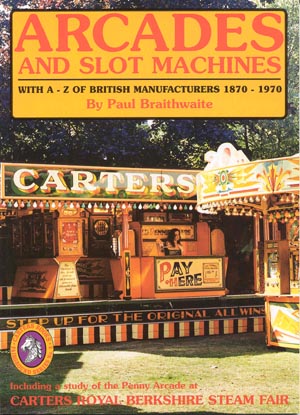 Arcades and Slot Machines
This book by Paul Braithwaite comes to us from "across the pond" and is a study of a vintage penny arcade. A must-have for anyone interested in British wall machines and English slots. Also has a nice section on the history of these classic machines.

Soft cover, 106 pages
6" by 8 1/2" format
No ISBN No.

BK033 $34.95