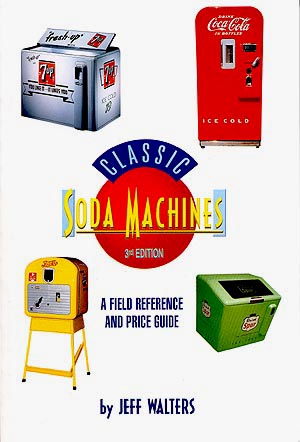 Classic Soda Machines
Now in its 3rd edition, with an updated price guide, Jeff Walters has assembled a field guide for the soda machine collector that is designed to be kept in your car, not on the book shelf. There are separate sections for the different brands and manufacturers of machines, in an easy to use format.

Soft cover, 328 pages
6" by 9" format
No ISBN No.

This book is out of print (very limited availability).

BK030 $65.00
We're sorry, this item is sold out.