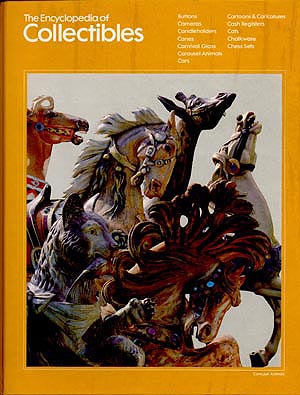 The Encyclopedia of Collectibles,
Buttons to Chess Sets
Put out by Time-Life Books in 1979, this book has a nice section on carousel animals and one on cash resisters. Not exactly coin-op but many coin-op collectors are also interested in these types of items.

Hard cover, (12 pages)
8 1/2" by 11" format
ISBN No. 0-8094-2764-8

This book is out of print (limited availability).

BK004 $8.95